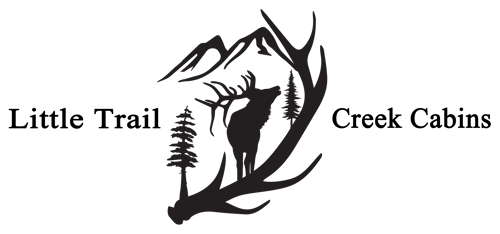 Things to do in Gardiner, Yellowstone National Park & Grand Teton National Park
Conservation license required to use State lands
An $8 ($10 non resident) Conservation License is now required to recreate in State Parks
Gardiner Historic Walking Tour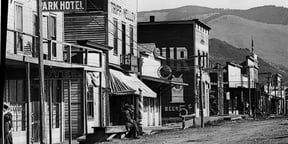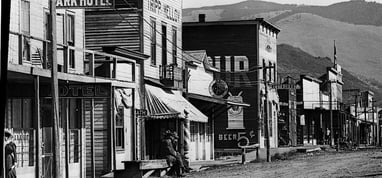 Curious about life on the edge of Yellowstone National Park? Stories of town, characters, railroad, businesses, present-day challenges?
The Gardiner Historic Walking Tour is offered twice weekly through September by Yellowstone Gateway Museum volunteers, beginning June 20. The tour is held on Tuesday and Thursday evenings, 5:00pm, in Gardiner, Montana. Historic research is augmented by stories and historic photographs from the museum's collections.
The tour begins in the small park opposite the Roosevelt Arch in Gardiner on Tuesday and Thursday evenings, 5:00pm. Participants will learn about Gardiner's prehistory and history, anchored by historic buildings and structures. Stories about miners, merchants, hotel and tavern owners, the roles of the Northern Pacific Railroad and the Yellowstone Trail, and challenges faced by residents living on the edge of Yellowstone National Park are included.
Tours are led by museum volunteers and staff, and are approximately 1.5 hours with multiple stops along the way. Please arrive 10 minutes early if possible. Sturdy shoes, water, sunscreen, and a light jacket are recommended. Rain or shine.
Yellowstone Raft Company

The First, In the Last Best Place.
Yellowstone Raft Company has been taking families and friends through the Yellowstone River's exhilarating whitewater rapids since 1978. We were the first raft company to take trips down this wild Montana river, and for over 40 years, we have been your first choice.
Over 40 years ago, Est. 1978, we pioneered floating the Yellowstone River.
We're one of the only rafting companies with permits from both the National Park Service and the U.S. Forest Service.
Make your Yellowstone vacation more memorable!
With an experience, people consistently tell us is the highlight of their trip to Montana and Yellowstone, you'll be sure to leave with a smile on your face!
Connect with family and friends as you paddle together.
See the beautiful canyons and mountains surrounding Yellowstone from a unique angle.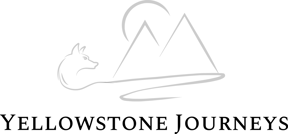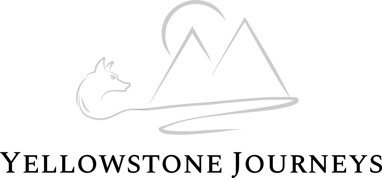 Yellowstone Journeys offers trips in and around Yellowstone National Park. We provide high quality equipment, a comfortable vehicle, and a local guide to ensure your trip is truly spectacular. Our guide has years of experience and grew up with Yellowstone as his backyard. Our goal is to provide a unique and exciting journey every time we head into the park. Whether we are searching for wildlife, exploring the thermal basins and geysers, or taking a beautiful hike, our guide has you covered for a one of a kind Yellowstone experience.
Big Sky Ebike Tours & Rentals
Big Sky Ebike Tours was born in autumn 2019, when the National Park System began to allow ebikes into Yellowstone and their other parks. Based in Gardiner, MT, right at the North Gate to Yellowstone and a short distance from great trails and sights.
We're experienced tour guides and love to share Yellowstone's wilderness and natural beauty with others. Whether you're looking for an adventure to a soaring waterfall or a bike ride into Yankee Jim Canyon, we'd be honored to be your guide.
We offer the RadRover model ebike, which is a wonderful ebike thanks to its durability, features, ease-of-use and range.
We maintain all our equipment so you know that you will be able to ride safely and with confidence. We will make sure that the bike is fully adjusted to match your frame so you can hit the road and start having fun.
Ready to take off on your own adventure? Rent one of our ebikes and start exploring the beautiful outdoors. Our ebikes are low impact, easy for everyone to use and have a long range so you can experience the best of what Yellowstone has to offer.
See all that North Yellowstone has to offer with a guided tour from the seat of an E-Bike! Join one of our experienced tour guides that will take you on the road less traveled.
Hell's A-Roarin' Outfitters
Summer Adventures near Yellowstone National Park
Hell's A-Roarin' Outfitters is located in Jardine, Montana (adjacent to Gardiner, MT) and has been entertaining guests in the backcountry of Yellowstone Park and the Absaroka Wilderness for over 30 years. We have the art of 'rustic hospitality' mastered. The scenery and wildlife are not to be surpassed, anywhere on earth, as far as we are concerned! We offer you incredible memories, when you ride with us!
Hunting Outfitters near Yellowstone Park
Hell's A-Roarin' Outfitters has become a yearly tradition for many hunters seeking trophy-worthy game and adventure. Any guest of Hell's A-Roarin' Outfitters can attest to an outdoor experience that will result in a lifetime memorable event, both to individuals and families alike. Newcomers to Hell's A-Roarin' Outfitters may find the experience so remarkable, that they too may make this an annual retreat or vacation.
Roping 101
Have you ever wanted to feel like a true cowboy or cowgirl? Well, this is your perfect opportunity. At Erik's Ranch, we are fortunate enough to have two expert ropers on our staff who are super excited to teach you everything they know about it. Chuck and Casey will guide you through the basics of roping, teach you how to properly build, swing, and deliver your loop on target just like the pros do. By the end of the experience, you'll be well on your way to becoming the next great roper!
Cost: $40.00 per person

Time: 9:00 a.m.

Length: 1 hour

Days offered: Wednesday, Thursday, Friday, Saturday, Sunday

Available year round

A maximum of 4 guests

What is provided: roping equipment

Meeting Location: The Lodge at Erik's Ranch, 273 Trail Creek Road, Livingston MT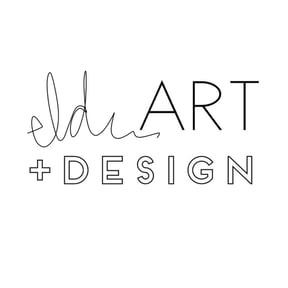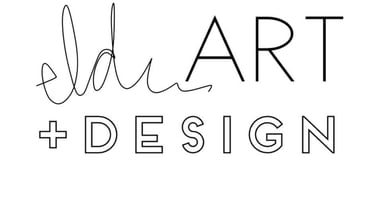 I'm Erin Lee Dentinger. I have always appreciated being outdoors. So naturally, wink, wink, I paint landscapes, animals, & weather! I seek that weird, indescribable feeling or connection where I spot something interesting. Or when I experience an enlightened moment in nature. This is where my imagination runs wild. My paintings are the combination of that which I observe & my whimsical envisions. Nature's flawless imperfections lend freedom to my process. I purely aspire to bring about a similar encounter for you.
As a professional artist, I'm enthusiastic about the collaboration of commission art work. I have composed numerous landscape murals & large-scale paintings for public spaces & private collectors.
My art business has been designated as a "Trusted Art Seller" with The Art Storefronts Organization, which means you can shop with confidence, and know that I stand behind the quality and value of my products.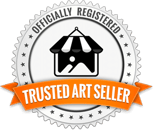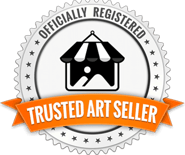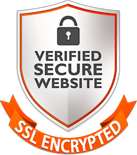 Parks' Fly Shop is a fly shop and fly-fishing guide service located in Gardiner, Montana, at Yellowstone Park's north entrance. Our no-frills fly shop carries everything visiting anglers need to enjoy fly fishing the Yellowstone region, including one of the largest selections of custom and local flies for the Yellowstone area of any Yellowstone fly shop, rental tackle, maps, bear spray, and fly-tying materials.
Through our fly-fishing guide service, we offer walk-wade and hike-in Yellowstone fly fishing trips in the northern and western portions of the park and drift boat and raft Montana fly fishing trips floating on the Yellowstone, Boulder, Madison, and other rivers in southwest Montana. We also run guided trips on several excellent private waters. We guide clients of all skill levels and can handle parties of up to 12 anglers, provided we have sufficient notice.
During the winter, we partially transform into a cross country ski and snowshoe shop, offering Yellowstone Park ski and snowshoe rentals, though we can always sell you the right flies or book you a guide for winter fishing trips in Montana.
The Montana Awareness, Education and Equine Rehab Association


EDUCATIONAL, EQUINE AND WILDERNESS EXPERIENCES IN MONTANA.
M.A.E.R.A. specializes in offering integral supportive education programs, horse and wilderness classes/camps to help support students and families in Montana. We provide everything from supportive education programs, vocational skills classes, trail rides, back country trips, riding lessons, camps and classes. We currently lease a portion of Sky Horse Ranch's amazing property in Paradise Valley Montana as well as have our afterschool program in town! Give us a call for a tour! 406-579-1596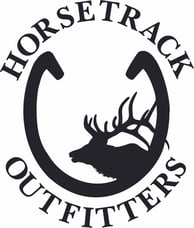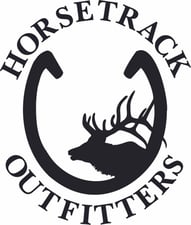 We are a family-owned business and are both lifetime residents of Montana. We operate out of Gardiner, MT which is the north entrance into Yellowstone National Park. We look forward to taking you and your party on a one-of-a-kind back country experience and are more than happy to cater to your individual needs and special requests.
Jardine Retreat is owned and operated by Jardine native, Zondra Skertich. Zondra has been a massage therapist for 18 years, and currently has massage therapy locations in both Gardiner and Jardine.
Massage by Zondra
15-minute chair massage: $20

60-minute table massage: $80

90-minute table massage: $120

Call: (406) 220-2201 (texting preferred) to schedule your massage.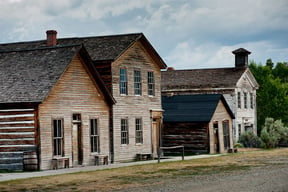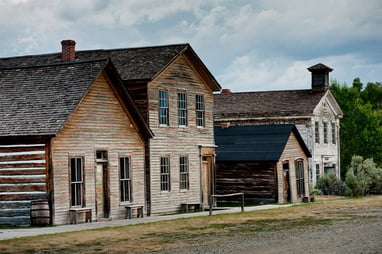 Come walk the deserted streets of Bannack and discover for yourself the realities of the "Old West." Bannack is the best preserved of all Montana ghost towns.
Bannack State Park is a National Historic Landmark and the site of Montana's first major gold discovery on July 28, 1862. This strike set off a massive gold rush that swelled Bannack's population to over 3,000 by 1863. As the value of gold steadily dwindled, Bannack's bustling population was slowly lost. Over 50 buildings line Main Street; their historic log and frame structures recall Montana's formative years.
Tours are conducted from the visitor center, which is open from Memorial Day through Labor Day.
Bannack Days, with historic displays, re-enactors, and activities, are held annually the 3rd weekend in July.
The campground has 28 sites, including a rental tipi located along Grasshopper Creek, a hike-in/bike-in campsite, with 4 tent pads, and a group picnic site.
In the winter months, dress warmly and skate on the frozen dredge pond from sometime in January to the first week in March (weather permitting). Warming house hours are generally 11 a.m. to 4 p.m. on weekends. Call ahead to check if pond is open, as conditions can change daily. Free loaner skates available; hot beverages and snacks for sale. Skating sponsored by the Bannack Association. To learn more about the association or make a donation, check the Bannack Association website. The Bannack Association is a grass-roots organization that works hand-in-hand with Montana State Parks year-round to promote and preserve this precious slice of Montana heritage.
Park size: 1,529 acres. Elevation: 5,837 feet
LEWIS & CLARK CAVERNS STATE PARK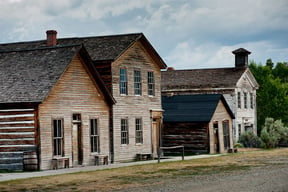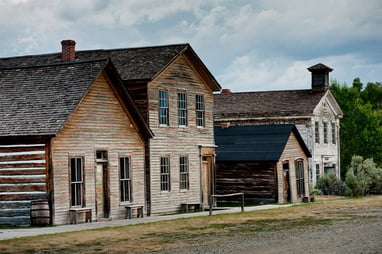 Lewis & Clark Caverns State Park features one of the largest known limestone caverns in the Northwest. Cave access by guided tour only.
Tickets
Paradise Tours and Classic Tours available online
NOTE: Please see "Seasons and Hours" for more information. There is no access to the cave without a tour.
Camping, hiking, and more
Lewis & Clark Caverns State Park also features camping and trails to hike or bike, a state-of-the-art visitor center, interpretive displays, a gift shop, food and beverage concessions, amphitheater, and interpretive events presented during the summer months.

The park has a large campground with 40 campsites, a wall tent, and three cabins, which you can reserve online. The park also has hiker/biker sites available on a first come/first served basis. There is a $5 charge to use the dump station.
The site encompasses 3,015 acres. The entry area is at an elevation of 4,300 feet and the caverns area is at an elevation of 5,300 feet.
Bats and white nose syndrome
White nose syndrome is a fungal disease, well established in the eastern portion of North America and recently found in the west. It does not affect humans, but has proven lethal to bats. If you have been to a cave or mine in the past five years, do not wear the same clothing, shoes or accessories as you wore there on our caverns tour. If it cannot be avoided (for example, eye glasses or shoes) please contact park staff the day of your visit in order to obtain a disinfecting wipe.
VERDON VENTURES PRESENTS
BREWERY FOLLIES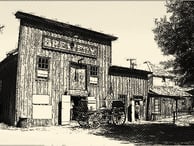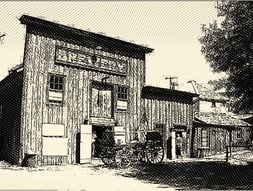 WHAT IS THE BREWERY FOLLIES?
Over the years, the most often asked question of me is "What is The Brewery Follies?" That's a hard question to answer because in some ways I'm not sure myself. So, I've given it some careful thought and here's what I've come up with.
Well, first of all The Brewery Follies is a place where you can sit back, have a cold beverage, whether it's a Montana Micro-brew or a soda pop, and enjoy a cabaret style musical revue. There are lots of musical numbers, comedy sketches, and just plain silliness.
We try to have fun. Our show is risque, bawdy, and can involve social and political commentary. We don't have any violence in the show, there's no nudity, and we don't use the most offensive "four letter words". However, we don't tell people that our show is squeaky clean. We don't try to be "folksy" or family oriented. The Virginia City Players at the Virginia City Opera House present a wonderful and clean family experience. At The Brewery Follies we do not make it our mission to perform a family show.
We're different, if our nation's President is engaging in "sexual relations with that woman" you can be certain we're going to make lots of jokes about it, and we did. We don't use many of the "four letter words", but our jokes refer to what those "four letter words" mean. We say our jokes have double meanings. Those double meanings often take the form of a witty phrase, slight gesture or the simple raising of an eyebrow.
People ask "can we bring our kids to the show?" That depends on you, how you are rearing your kids, and what you allow your kids to see ... "the rest of the time". If your kids watch Family Guy, Desperate Housewives, Saturday Night Live, or any number of reality shows on TV ...then, there "ain't" anything in our show that'll surprise them.
Simply put, kids are welcome. We think it is harmless for kids, if you don't mind exposing them to an environment where adults drink beer, laugh heartily, and may be called upon to make complete fools of themselves.
So, what is The Brewery Follies? it's an Absurd, Wacky, Zany, Fun-Filled, Contemporary Comedy Revue with music in a Cabaret Atmosphere that contains Biting Parody and Naughty Political/Social Satire. When you come to see The Brewery Follies be prepared to let your hair down and unburden yourself from the everyday world politically correct blues. Leave your uptightness at the door and get ready to have yourself a ball.
DUE TO MATURE CONTENT PARENTAL GUIDANCE IS SUGGESTED.
Extreme Performance Archery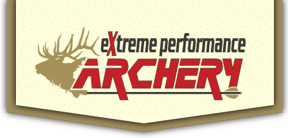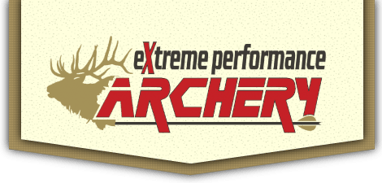 We are excited to bring the passion of archery back to Bozeman.
We are striving to bring a new level of customer service yet to be experienced in the valley. Whether fixing an older bow, or purchasing a new one, your satisfaction is guaranteed! XPA experienced staff will show you what it is to be professionally fitted to your bow. No matter the trophy you're after, whether it's first place at the big tournament or a bugling bull in the mountains, let our certified instructors help you reach your goals.
Lone Willow Creek Guide Service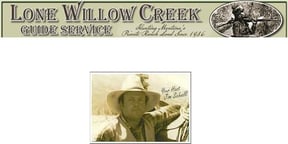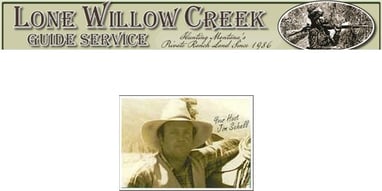 My name is Jim Schell, and I'm a licensed Montana elk hunting outfitter and guide.
I'm a firm believer in the success that can be found in hunting Montana's private ranch lands. The absence of public pressure and other outfitters consistently provides trophy quality animals. We offer rifle and archery hunts for elk on our new lease. This website represents and encompasses my 38-year professional hunting career in the state of Montana.
In addition to premium hunting, we also offer guided summer drift boat trips and fly-fishing for world-class trout on the Yellowstone River. Click the link below for our new fishing page.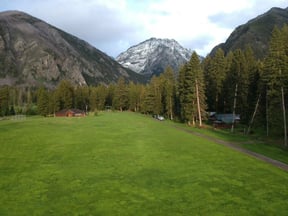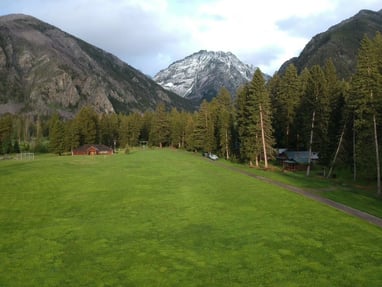 Luccock Park is an outstanding facility for all people to enjoy. Enjoy natures beauty as you hike up to a waterfall or lake!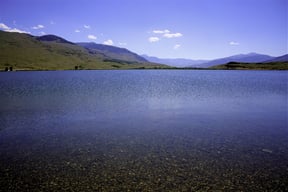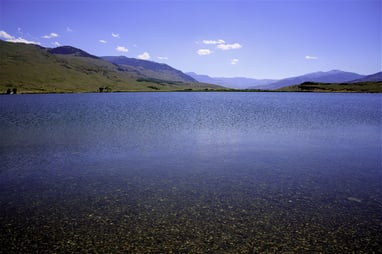 Dailey Lake Campground has 35 tent and trailer campsites, restrooms, and drinking water. A small fee is required. Fishing and boating may be enjoyed at Dailey Lake. Please limit your stay to 7 days. A disabled accessible fishing pier, boat dock and shade shelter are available. Existing ADA Level: Easy Accessibility.


TACTIC was founded in 2009 by Chris Forrest and is based on his extensive background as a Navy SEAL. TACTIC provides tested, military techniques to civilians so they can protect their families and avoid victimization.
OUR PHILOSOPHY
At TACTIC we believe that everyone deserves to feel safe, and no one deserves to live in fear. While TACTIC will train you better, and faster, than others because of our proven methods, our first goal is to empower you. These courses focus on building habits that will not degrade under stress. More importantly, students learn critical thinking skills to evaluate and implement safe courses of action in varying situations. "I learned more from you in one afternoon than I did from my Olympic Biathlon Coach," said one client.
Favorite Cross-Country Ski Trails In Gardiner And Northern Yellowstone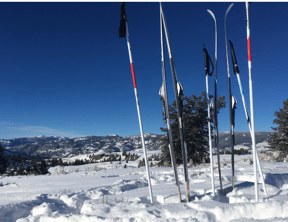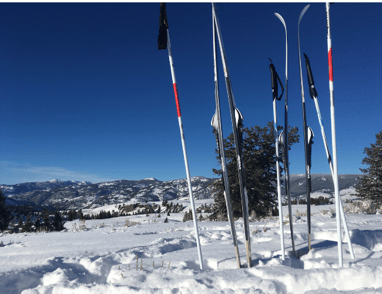 One of our favorite ways to experience Yellowstone Country is on a pair of cross-country skis. It's a fantastic way to get outside and enjoy time with family and friends while taking in the rugged scenic beauty of the Greater Yellowstone Ecosystem.
Check out a few of our favorite trails from Paradise Valley to Gardiner to northern Yellowstone National Park. And after a fun-filled day of skiing past sparkling snowy vistas, steamy thermal features, or even the occasional elk or bison, be sure to stop in to Gardiner for a cozy meal, warm bed, and a hot beverage!